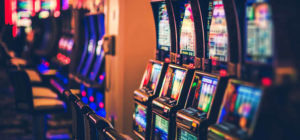 Online slots are the most popular games at online casinos. The majority of these games are simple to play, have decent rewards, and can be very diverse.
Now, you might be thinking that these games are based purely on luck and you will be right. However, there are a few slot machine tips or slot strategies that can result in you ending up winning a decent prize.
Throughout this article, we will be delving into how best to win money at casino slot machines.
The Mechanics Behind Slot Machines
​​Before diving into the details, to win casino slots, you must know how they work. First off, online slots are powered by a random number generator, often abbreviated as RNG. Thanks to this AI tool, the outcome of each round/spin is random. Essentially ensuring that the game you play is fair.
There are two main steps that you need to complete when it comes to their gameplay. There are no slot machine tricks here. These two steps are setting the bet and spinning the reel.
Paylines are different in all slots. Hence, winning casino slots combinations vary. In some slot machines, wins are formed from left to right. Other online slots feature a right-to-left mechanic. Then, we have both ways, the Megaways mechanic and the Cluster Pays mechanic.
With the Megaways mechanic, wins are formed from left to right, but the number of paylines varies from spin to spin. Cluster Pays, on the other hand, is a unique slot machine mechanic.
If you are wondering how to win jackpots on slot machines with Cluster Pays, the answer is that wins are formed in clusters. Matching symbols need to touch horizontally and/or vertically.
How to start Winning at Slots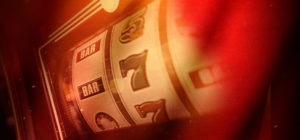 Moving on with our casino slots tips, we are going to explain how to win at these games. In most cases, to win at slots, you need to land 3-5 matching symbols. Payouts depend on the type of symbol, bet size, and the number of matching symbols.
Slots that have the Cluster Pays mechanic are powered differently. In these games, you need to land at least 5 symbols that touch horizontally and/or vertically.
Now, let's see what types of strategies you can use and what else you need to know to stand a better chance of winning.
Volatility is Important
The first of the several casino strategies slots that we are going to talk about concerns volatility. Volatility matters and here's why. There are three main volatility levels:
Casino slot games that have a low volatility rate come with lower jackpot exposure. However, their hit frequency is much higher. On the other hand, slots that have a high volatility rate have a much higher jackpot exposure, but the jackpot does not drop too often.
Classic slots are true embodiments of slots with low volatility. On the other hand, online slots with progressive jackpots are usually highly volatile. Medium volatile slots are considered the golden middle. They come with big win jackpots and they drop pretty often.
If you are a new player, then you are much better off playing slots with a low volatility rate.
Why? Because we assume that you don't want to risk a lot of money trying to chase a massive reward. Payouts will be lower here, but the goal here is to get yourself introduced to slots and their mechanics.
Slots with the Highest Odds
Moving on, if you wish to win big, a good idea would be to choose the slot machines with the best odds of winning. Apart from the volatility rate, there's one additional feature that will help you with the best odds slot machine – Return to Player.
Return to Player or simply RTP signifies the returns that you will have over time when playing a certain slot. Slots with the best odds have very high RTP. Allow us to explain.
Let's say that you access an online slot that has an RTP of 95.55%. That means that over time if you wager $100 on the game, you will receive $95.55 in return. The average RTP at casino operators is 96%. So, anything higher than that is considered good. Some slots on the market have an amazingly high RTP. Some of them include
Ugga Bugga (99.07% RTP)

Ooh Aah Dracula (99% RTP)

Mega Joker (99% RTP)

Book of 99 (99% RTP)
If you're wondering how to win a jackpot on a slot machine that has an above-average RTP, the answer is that the gameplay is the same as a majority of other slots.
What are Slot Paytables?
Each slot has a paytable, represented by a variety of regular symbols. That is what we are going to talk about next in this article on casino slot tips.
The number of regular symbols varies from one slot to another. In most cases, they are divided into two categories:
Some slots have more low-paying symbols, whereas some slots may have more high-paying symbols. When searching for a decent slot, make sure that you come across a game where the high-paying category has more symbols or is equal in number when compared to the low-paying category.
The wins that the paytables show mirror the amounts that you will receive with the bet that you placed.
Different Strategies for Slot Machine Types
The number of online casino slots is incredibly vast. Hence, not every slots strategy will apply to all slots. So, make sure that you get familiar with all the features of a slot game.
That way, you will be able to learn which strategy you should use and ultimately, how to win casino slots.
If the Game is Complicated the Odds of Winning Decrease
As you must've concluded by now, some slots come with simpler gameplay, while some have far more complicated gameplay.
There are casino games that come with a plethora of bonus features and they might make the gameplay far more complicated. Generally speaking, the more complicated the game is, the lower your chances of winning will be.
That is why you must opt in for simplistic slots. The bonus features might make the gameplay more entertaining, but they will also make it harder for you to win as there's too much happening at a given time.
Use Free Spins
There are two types of slot-free spins. The first type of free spins is spins that come as an in-game bonus. The second type is free spins as a casino bonus. These rewards can be provided as a standalone bonus or as part of a welcome bonus.
Whatever the case is, make sure that you use them when playing slot games. Thanks to free spins, you can spin the reels without making a real money wager. The best part about it? You can win real money rewards.
Using free spins is a rather good slot machine strategy that allows you to maximize your winnings. Not only that, but it also allows you to determine whether a certain slot is entertaining while spending little to no money.
If you play slots that feature free spins as an in-game bonus, you will likely have to land a certain number of Scatters on the reels. The number of free spins depends on the number of Scatters on the reels. Be mindful that this in-game bonus is not too common with progressive slots.
Is it a good idea to play brand-name slots?
The brand plays a huge role when understanding how to win jackpot slot machines. The world's most popular providers are known for supplying operators with slots that have above-average payouts and simple gameplay.
That is why you should also check which provider has supplied the certain slot. Some of the world's best game providers include:
NetEnt

Yggdrasil

Microgaming

Play'n GO

Pragmatic Play

Playson
Providers even have special promotions at casino operators and they can help you win more rewards. Take Pragmatic Play as an example – this provider is known for its Drops & Wins tournament which has massive prize pools.
Different Strategies Needed for Online vs land-based slots
Land-based slots are far more traditional and straightforward when compared to online slots. Hence, there might be certain strategies that you would be able to use, but the reality is that online slots provide you with far more flexibility.
Online slots are far more diverse and you can even explore their features by browsing the net. Once you get familiar with the slot's mechanics, you will know which strategy to implement and ultimately, how to win at online slots.
Should you choose Progressive Slots?
When players are searching for answers on "how to pick a slot machine to win," they often pick progressive slots. After all, they are intrigued by their payouts. But are these games worth it?
Here's what we can tell. Progressive slots have a very low hit frequency. A majority of players that access them are high rollers. These are players that chase the biggest rewards.
If you are a casual gamer, then progressive slots might not be the best choice as you will have to wager a lot of money and the chances of you not winning a reward will be high.
It all comes down to preferences – high rollers are fascinated by the rewards and that's why they play progressive slots. Casual players are looking for entertainment and hence, they will access slots that have low bet amounts per spin.
Loose Slots Can Help Your Win Rate
A loose slot is a slot that has above-average payouts. Each player searches for loose slots and if you are trying to figure out how to find loose slots, here's what you should pay attention to.
First, you should check the RTP rate of the game.
The higher the RTP is, the better the payouts. High maximum bets also equal massive rewards. Avoid slots with progressive jackpots as they are rewarding, but their jackpots drop extremely rarely.
Also, if you are at a land-based casino, find the loose spots. It is often rumoured that casinos place loose slots in highly visible areas to motivate players to play more. You may also ask an employee, maybe they will give you an answer.
Slot Strategy FAQs
Do slot strategies guarantee a win?
Even though slot strategies might increase your chances of winning, they do not guarantee a win. After all, slots are games of luck and no strategy will guarantee you a win.
What do the volatility and RTP indicate on an online slot?
The volatility and RTP indicate how rewarding a slot is. Based on the volatility, you can determine whether the max jackpot of a slot is big. As for RTP, it indicates the returns that you will receive over time.
Can the same slot strategy be used on all casino games?
Online slots are extremely diverse when it comes to their features. That is the reason why the same slot strategy will not work in all games. You must mix things up and adapt to the slot.
How can I make my win rate more consistent?
There is no way in which you can guarantee becoming a more consistent winner but if you choose a slot game with a high RTP you are far more likely to not go on long stretches where you lose money.
Are slot games just pure luck?
As detailed throughout this article, Slot games require the player to be lucky to be successful. However, there are strategies that one could implement to increase their chances of winning or managing their funds better.
Related Guides