Meet Our Authors
At JeffBet.com, we are proud to have a team of expert authors who write the content for our website. Our authors are knowledgeable about online casino games and gambling and passionate about providing informative and engaging content for our readers.
Our authors have extensive experience in the online casino industry and a deep understanding of the latest developments and trends in online gambling. They bring their expertise to the table in every article they write, ensuring that our readers have access to the most accurate and up-to-date information on all things related to online casinos.
Whether you're a seasoned player or a newcomer to online gambling, our authors will provide you with all the information you need to make informed decisions and have an enjoyable experience playing online casino games. From tips and tricks on winning big to reviews of the latest online casino games, our authors have covered you.
So, without further ado, let us introduce you to our talented and dedicated team of authors at JeffBet.com: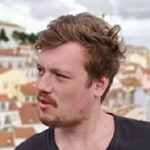 Matt Haynes
0 Article

Matt has over a decade of experience writing gambling-related content within the industry, having held senior roles on the operator and agency side for BetVictor (in Gibraltar), Coral and Betway. Initially beginning his career as an industry-accredited sports journalist at the Press Association, he has also had a stint in hedge fund executive search, in addition to holding football coaching qualifications. He specialises in written content and strategic operations within the online gambling industry and is passionate about bringing his experience to helping JeffBet grow into a popular brand.

Matthew Gover
17 Articles

Matthew has a simple philosophy toward gambling. The more knowledge you have, the more fun you can have when gambling. He understands that some people just want to have a good time and not think too much about it but Matthew is not wired this way and when he plays a game he wants to learn as much as possible. Throughout his writing, you will be able to see Matthews's love for strategy and hopefully, you will be able to learn a little something also.

Dr Catalin Barboianu PhD
2 Article

Catalin Barboianu (PhD) is a games mathematician and problem-gambling researcher. He authored ten books on gambling mathematics and several academic articles in the field of problem gambling and philosophy of science. Catalin is a science writer and consultant for the mathematical aspects of gambling for the gaming industry and problem-gambling institutions.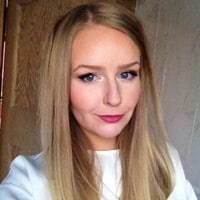 Jennifer McFadyen
2 Articles
Jennifer, a Journalism and Communications graduate with a First Class Honours degree, has gained extensive experience in digital marketing and PR, both in-house and out-house. With over six years of expertise in the online casino industry, Jennifer possesses comprehensive knowledge of SEO in various areas such as online casino reviews, slots, blogs, gambling news content and more.